The European Central Bank reiterates that more joint action at the European level could keep government debt sustainable for individual nations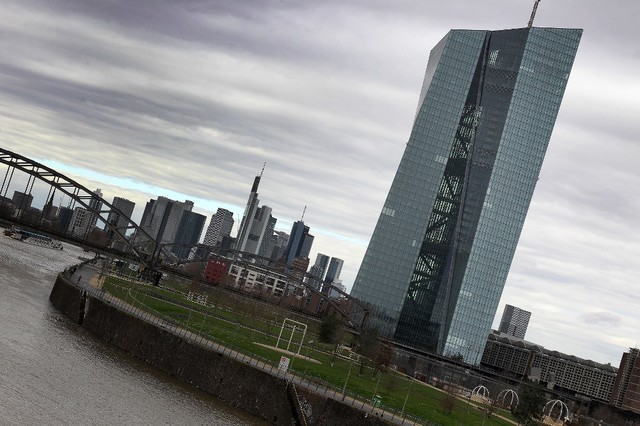 FRANKFURT AM MAIN, Germany – A vast fiscal fightback to the coronavirus crisis unleashed by eurozone governments could raise questions about capitals' ability to repay debts and revive the threat of countries exiting the single currency, the European Central Bank (ECB) warned on Tuesday, May 26.
"The increase in public debt comes on top of already higher debt levels in some sovereigns," ECB Vice-President Luis de Guindos said.
"In the medium term we have to pay attention to the fiscal sustainability situation," De Guindos added, presenting a report that warned of possible increase in fears of "redenomination risk" – the danger of some countries quitting the euro or the single currency collapsing altogether.
Indicators of the risk have surged for Spain and Italy in the 1st half of 2020, while France's have picked up slightly.
The ECB forecasts that eurozone public debt as a share of output will grow by between 7 and 22 percentage points in 2020 as governments borrow hundreds of billions to support their economies, driving the total debt-to-gross domestic product (GDP) ratio in the region from 86% to almost 103%.
In normal times, eurozone countries target public debt below 60%, although that boundary has been suspended during the pandemic crisis.