NBA injury updates for every team since season shut down, from Kevin Durant's status to Ben Simmons' return
The NBA we see in July or August could look very different from the one we saw in March
The shutdown of the 2019-20 NBA season was unprecedented in itself, but its circumstances have grown even stranger with the impending prospect of a return at Disney. While seasons have been cut short due to labor issues in the past, never has a season been put on hold in the middle for several months.
That changes the league's competitive landscape on a variety of levels, but nowhere more so than in medical terms. A number of injuries that seemed to warrant season-ending status before the shutdown need to be reconsidered now that the end of the season will come months later than previously expected. Some smaller maladies may have been able to resolve on their own with every player in basketball taking advantage of that rest.
Finishing the season in any form after all of that time off certainly poses increased risks of new and recurring injuries, but for the time being, we are going to focus on where teams and players will stand at the beginning of a picked up season. While teams largely haven't commented on injuries since the season was suspended, here is what we can expect on the medical front from all 30 teams based on information that was available at the time and what little has been revealed in the months since.
Teams with no major injuries or medical situations looming
The following teams either did not have any major injuries entering the suspension of the season, or the injuries that they were dealing with still have not had time to recover. In other words, their situations remain largely unchanged.
Charlotte, Denver, Houston, New York, Phoenix and Toronto should be considered fully healthy at this moment. Indiana still doesn't have Jeremy Lamb, who tore his ACL in February.
Teams out of the playoff race:
The following teams have some relevant injury developments, but as they are functionally out of the playoff race (barring a drastic format shift), they are not overly important.
Atlanta Hawks: Clint Capela told The Athletic's Chris Kirschner in April that while he is not 100 percent, he is progressing. The exact nature of his heel injury is unknown, but considering that quote came over a month ago and there is still at least a month left before games potentially start, the idea that Capela might be healthy enough to play at Disney is not impossible.
Chicago Bulls: Luke Kornet is now well beyond the initial 6-8 week time frame of his sprained ankle and fractured fifth metatarsal. Kris Dunn was ruled out for the season with a sprained MCL in February, but he too is beyond the typical time frame for a recovery from such an injury now.
Cleveland Cavaliers: Dante Exum suffered a sprained ankle that knocked him out in late February. He should be healthy by the time the season picks back up.
Detroit Pistons: Blake Griffin had knee surgery in early January. No timeline was given, and the exact issues are not known. It is theoretically possible that he is healthy enough to play in July, but the Pistons likely wouldn't risk it just knowing his fragility.
Minnesota Timberwolves: Karl-Anthony Towns was set to miss a period of weeks with a wrist fracture. The season has now been suspended for months. He should be good to go if necessary.
And then there are the Golden State Warriors. Klay Thompson was hurt in mid-June. The typical recovery timeline for a torn ACL is around a year. Mid-July will have given him 13 months off. In mid-March, Kevon Looney was ruled out for three more weeks, a timeline that has obviously passed, though given his numerous injuries, there is no telling how healthy he is.
As it stands, the Warriors would have virtually no chance to reach the playoffs under normal circumstances. If a reconfigured playoff format somehow opens the door for them to get in, though? Then there should at least be a 0.1 percent chance that the Warriors play their full roster. This should be considered extremely unlikely, but until the league releases its playoff format and the Warriors announce their plans for themselves, it should not be entirely ruled out.
So far, we have covered 13 teams. That leaves 17 more with medical issues that need to be discussed in more depth.
The Celtics had to contend with a number of minor injuries throughout the season. Their most recent maladies include a knee injury that kept Kemba Walker out of six games and some back issues for Jaylen Brown after a hard fall kept him out of Boston's final four contests. Neither injury is serious, though, and the Celtics should be at full strength when the season picks back up.
One of Brooklyn's injured stars, Kyrie Irving, probably isn't going to be back in time for the playoffs. Kristian Winfield of The New York Daily News reported in April that six months was the likely timeline for Irving. Considering his March 3 surgery date, six months would take him to Sept. 3. Perhaps he beats that timeline, but given Brooklyn's long-term investment in him and his history of injuries, the Nets would probably prefer just to keep him on ice.
Kevin Durant's situation is similar. He probably isn't going to play, but the operative word there is probably. The Nets have refused to make any definitive statements about his return since the season was suspended. Durant hasn't said anything concrete either. As with ACLs, a ruptured Achilles tends to take around a year to recover to the point where playing is possible. Even then, it takes months more of on-court work to return to full strength, if the player ever does. In that sense, Durant's return seems slightly more plausible than Irving's. The Nets could at least benefit from giving him some cursory minutes in the name of rehabilitation. He wouldn't be 100 percent and the Nets would be very careful not to overwork him, but the door is at least creaking here.
Dwight Powell is not close to recovered after rupturing his Achilles tendon in January. Jalen Brunson potentially could have made it back following March shoulder surgery, but Mavericks coach Rick Carlisle shut that door early. In March, he confirmed that the Mavericks would keep Brunson out for the season no matter how late into the summer it went.
The Clippers have revealed very little about Kawhi Leonard's health in general, but at the very least, we knew he was injured enough not to play in back-to-backs before the season was suspended. He had previously suffered from right quadricep tendinopathy, which in turn led to an injury to his left patella tendon due to an overreliance on his left leg from that original injury. Several months off likely helped in his recovery from those ailments, so we should expect a healthier Leonard in time for the postseason.
The Lakers don't have an injury issues to contend with. They have something arguably worse. Starting center JaVale McGee has asthma. That gives him a high risk of complications should he contract COVID-19. Neither McGee nor the Lakers have made any public statements regarding his availability should the season resume in Orlando or elsewhere, but if nothing else, he would likely have to take serious precautions.
Jaren Jackson Jr. missed the last nine games that his Grizzlies played before the suspension with a knee injury. As that injury was expected to heal in a matter of weeks, he should be ready to go when the season continues. In that sense, the Grizzlies are winners of the shutdown. They will have a key player back that they otherwise might have missed for an extended period of time.
The Heat were without big man Meyers Leonard before the season halted on March 11. He was dealing with an ankle injury that kept him sidelined since early February, but deemed himself healthy in April and should be ready to play once the season resumes.
Giannis Antetokounmpo suffered a minor knee injury against the Los Angeles Lakers in one of Milwaukee's final games before the season was suspended. As a result, he sat out his team's last two games in March. Now, however, he should be fine.
A strained hamstring kept JJ Redick out of New Orleans' final five games. The Pelicans announced on March 1 that he would be out for at least two weeks, but hamstrings are notoriously finicky. Had he returned too quickly, he would have exposed himself to a high risk of re-injury. Rest is the simplest remedy for a hamstring strain, and fortunately, Redick got plenty of it.
Andre Roberson has not played since January of 2018 due to a variety of knee injuries, and while the team has offered no updates on his condition, he gave one himself on a podcast for the University of Colorado in April. "I am kinda past the rehab process," Roberson said. "I am almost to the point where I should be playing, honestly." Would the Thunder throw Roberson into the fire at Disney before giving him a chance to build back up to NBA-caliber competition in the G League? Probably not, but it's still worth noting that Roberson himself seems to think he can play.
The Magic stand out as potentially one of the biggest winners of the shutdown from a medical perspective. They initially declared that Jonathan Isaac was out for the season with a hyperextended left knee in February, but the initial timeline was 8-10 weeks. Even if that timeline doubled, Isaac would still have had enough time to recover in time for a July return. Al-Farouq Aminu is in the same boat. He tore his meniscus in January and was ruled out for the season based on a timeline of roughly 12 weeks before reevaluation. Starting in mid-July would have given him over six months to heal.
Both injuries are serious and complications easily could have occurred in their rehabilitation processes, but there is reason to believe both could be good to go when the season resumes.
There is little mystery surrounding Philadelphia's primary injury. According to ESPN's Jackie McMullan, the 76ers fully expect Ben Simmons back when the season resumes. Back injuries can be tricky and reoccurring, but for now, it seems as though the 76ers will have their entire roster available at Disney.
Zach Collins injured his shoulder in November, and at the time, he was expected to miss four months. That would have had him back in March had it not been for the coronavirus. Barring any setbacks, he should be healthy enough to play whenever the season concludes. There should be similar optimism for Jusuf Nurkic, who was set to take the floor on March 15 before the season ground to a halt. As bad as a compound fracture like Nurkic's can be, it carries less risk of recurrence than a soft-tissue injury.
Marvin Bagley dealt with a sprained foot for most of the season and has not played in a game since Jan. 18. He admitted himself that he was uncertain if he would play again this season, but that was on a pre-pandemic timeline. While the details of Bagley's recovery are largely unknown, his odds of returning have likely improved substantially.
Dejounte Murray was ruled out indefinitely with a calf strain mere days before the season halted. Considering the torn ACL he has already suffered, San Antonio will likely be cautious, but calf strains are not the sort of injuries that tend to linger after multiple months of rest. Murray seems likely to be healthy enough to play.
Whereas many teams are getting injured players back, the Jazz lost one of their best when it was announced last week that Bojan Bogdanovic would be ruled out for the season following surgery on his right wrist. The injury occurred in January, but he managed to play through it until the shutdown.
John Wall has missed more than a year with a ruptured Achilles tendon, and while he didn't give any details on his return in a recent interview with 247Sports, he did seem optimistic about his future. "I feel like I'm the guy hunting people again," Wall said. "Because now it looks like I don't be talked about [with top] point guards no more, or, 'oh he's done, he won't be the same.'" While that doesn't necessarily mean that he is ready to play, the possibility shouldn't be ruled out. Wall initially ruptured the tendon in Feb. 2019. If the season resumes in July, 2020, that would be nearly a year-and-a-half of recovery time.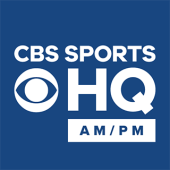 CBS Sports HQ Newsletter
We bring sports news that matters to your inbox, to help you stay informed and get a winning edge.
The award is most valuable player, not most impressive

The stacked Hall of Fame class remains scheduled to be inducted on Aug. 29, but the event has…

It is growing less and less likely that the entire NBA will make the trip to Disney
Pierce clearly has a personal beef with LeBron, whom he recently left out of his top five players…

Thibodeau hasn't coached an NBA game since he was fired by the Timberwolves in January of 2019

There's no telling what to expect if and when the season resumes, but the end result should…
Our experts held their first NBA Mock Draft of 2020 on CBS Sports HQ

Conley's indoor gym may have actually been the MVP of the tournament